Event Calendar
The Get Together season is most active from September – April. We know that many people spend May – August traveling and taking time off from work and networking so our events are limited during the summer months.

Our "Season Kick-Off" event will be on September 28, 2022 and we would love for you to join us! Please subscribe to our newsletter to be notified of upcoming events and learn more about our business network.

Network with Purpose Lunch April 27th
April 27 @ 11:30 am

-

1:00 pm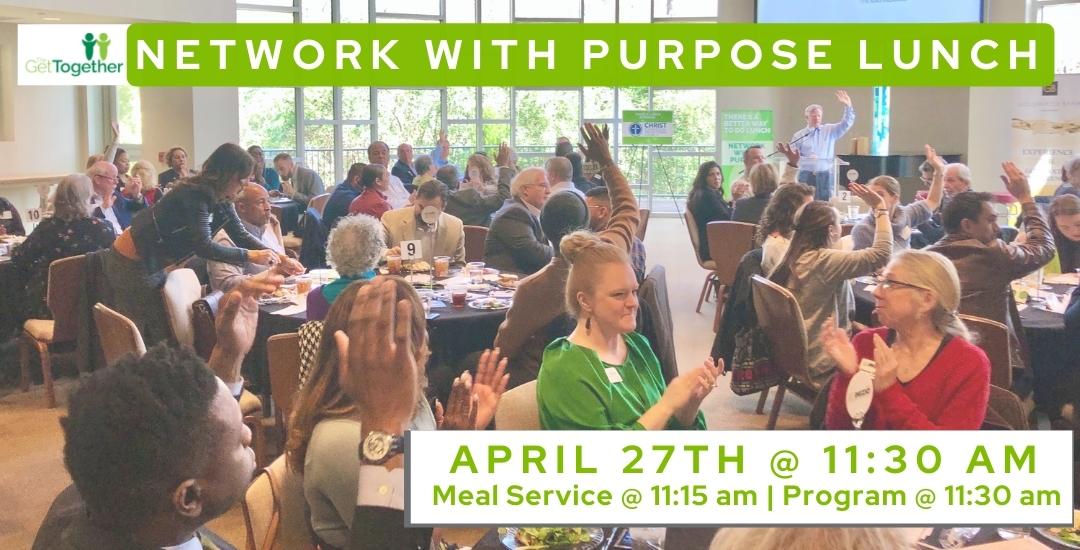 Network with Purpose
Lunch Service: 11:15 am, Program begins at 11:30 am
RSVP is required.  Advance Ticket: $15, Pay at the Door: $18



Houston's unique business networking lunch! Join The Get Together and Network with Purpose. This lunch is exclusively designed for the business person who wants to meet like-minded professionals while helping ministries. The Get Together is an open network of business professionals and industry leaders who gather together to share our expertise, network and resources to help ministries. We do this without asking for money.  We want to know who you know, what you know and what you'd like to offer… and collectively we work together to make a difference in our city. 
We will introduce you to the 14 Christ-centered, vetted nonprofit ministries that we've invited to attend. Our goal is to inspire you in your business and introduce you to opportunities where you can use your professional skills and network to make a difference in the city…all without donating money. We'll share the tangible and skill-based needs of our 14 vetted, Christ-centered ministries. There's no requirement to make a donation. Come and see how you can connect with your peers and nonprofits. All business people are welcome to attend; regardless of your industry. 
We don't have membership fees. Basically, if you register, buy your lunch and participate in one of our meetings then you are part of our network!  
About Our Speaker: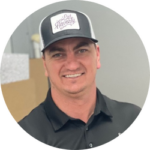 Barry Fourie is the CEO and Co-Founder of EatFlavorly, a meal prep company focused on creating the world's best ready-to-heat and enjoy foods, delivered to your door. Barry has been a professional chef for 11 years and has both started and worked with many companies including fine dining and quick-serve restaurants, bars and food manufacturing. He has been leading his EatFlavorly team to craft, market, and sell the most amazing, convenient meals for the past 4 years. When he is not working, you can find him playing with his 2 young boys, fishing, or finding other ways to spend time outdoors.