Network with Purpose Lunch April 26th
April 26, 2023 @ 11:15 am

-

1:00 pm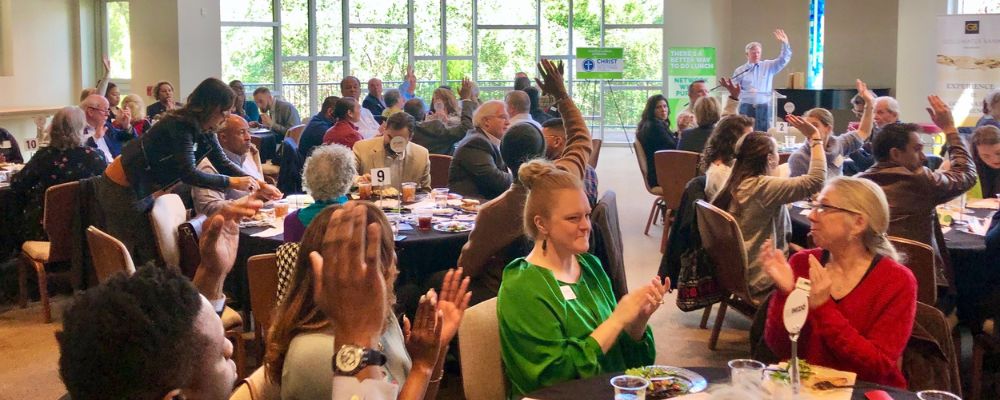 Network with Purpose Lunch
Lunch Service: 11:15 am, Program begins at 11:30 am
RSVP is required.
Early Bird Ticket (through 4-19-23): $15
Advance Ticket (through 4-25-23): $20
Pay at 
the

 Door: $25

Register Now

Would you consider it an efficient and beneficial use of your time if you could meet like-minded business people, learn about vetted Christ-centered ministries and how you can help them, learn from inspiring speakers, and enjoy…all in 90-minutes? That's our goal for our Network with Purpose Lunch on April 26th.

We want to be a catalyst for networking and resources for both the business community and our Partner Ministries. However, our first priority is building relationships. When you attend one of our lunches there is never a requirement to give. We don't have membership fees. We simply want you to come and meet some people like yourself and find out if there is a place of connection for you. We want to encourage you in your business and faith. 

We're an open network of business people from around the Houston area. We'd love for you to attend and see what it's about!  We've already chosen the 12 nonprofits who will be in the room…so now we just want to fill the seats with like-minded business people who are interested in networking for business and collaborating for the good of the city. Join us and see what it's all about!

All business people are welcome to attend; regardless of your industry. Reservations are required.

(Note: this is not open to nonprofits unless they are vetted, approved partners listed on our website. See our Non-profit Partner page for more information on the application process).