Discovery Meeting #2
February 8, 2023 @ 10:00 am

-

11:00 am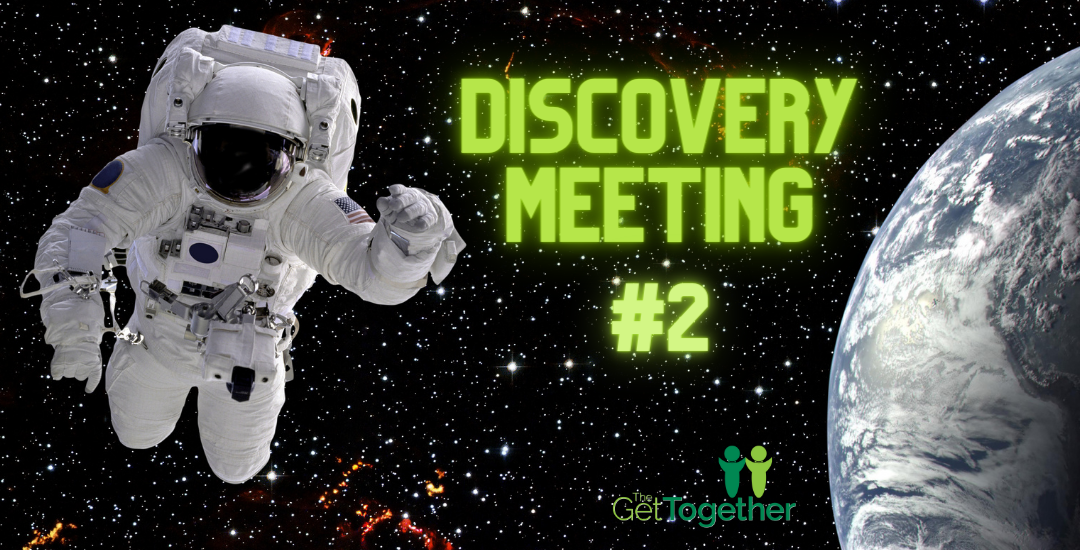 Discovery Meeting #2
Feb. 8, 10 am – 11 am via Zoom

Discovery Meetings are only held once per year, in February. You only need to attend one of the meetings (they are identical, just held at different times to accommodate different schedules).
The purpose of the Discovery Meeting is to help nonprofits know if they are potential candidates for partnership with The Get Together.  You are welcome to attend this 1-hour meeting to discover if this may be a good "fit" for your nonprofit.  Here are a few of the guidelines that we'll share at the meeting:
Eligible nonprofits must:
* Have attended a Discovery Meeting prior to application. (Note: It is a requirement for the Executive Director to attend. Other key staff members are also welcome to attend)
* Have an active 501(c)3 designation at the time of application.
* Be Christ-centered in mission
* Serve a unique need in the Greater Houston area
* If international, have a strong presence in Houston with a local Executive Director
* Have a full-time Executive Director and full-time Volunteer Coordinator or Development Director
* Have the personnel capacity for the Executive Director to attend every lunch (last Wednesday, Sept – April) and an orientation meeting in August.  In addition, the nonprofit must assign another key staff member in a leadership position to be the second point of contact and assist ED with follow-up communication with The Get Together business network.
* Have monthly needs that are both skill-based and tangible goods that will increase their ministry's capacity to make a greater impact in the city.
After a nonprofit attends a Discovery Meeting they will be extended an offer to apply for partnership (applications are accepted March 1 – April 15, 2023).
Note: The Get Together does not provide financial gifts to nonprofits.  This is not a funding opportunity.