Event Calendar
The Get Together season is most active from September – April. We know that many people spend May – August traveling and taking time off from work and networking so our events are limited during the summer months.

Our "Season Kick-Off" event will be on September 28, 2022 and we would love for you to join us! Please subscribe to our newsletter to be notified of upcoming events and learn more about our business network.

4-Part Workshop Series: How to Look Like a Pro on LinkedIn
January 11 @ 4:00 pm

-

5:00 pm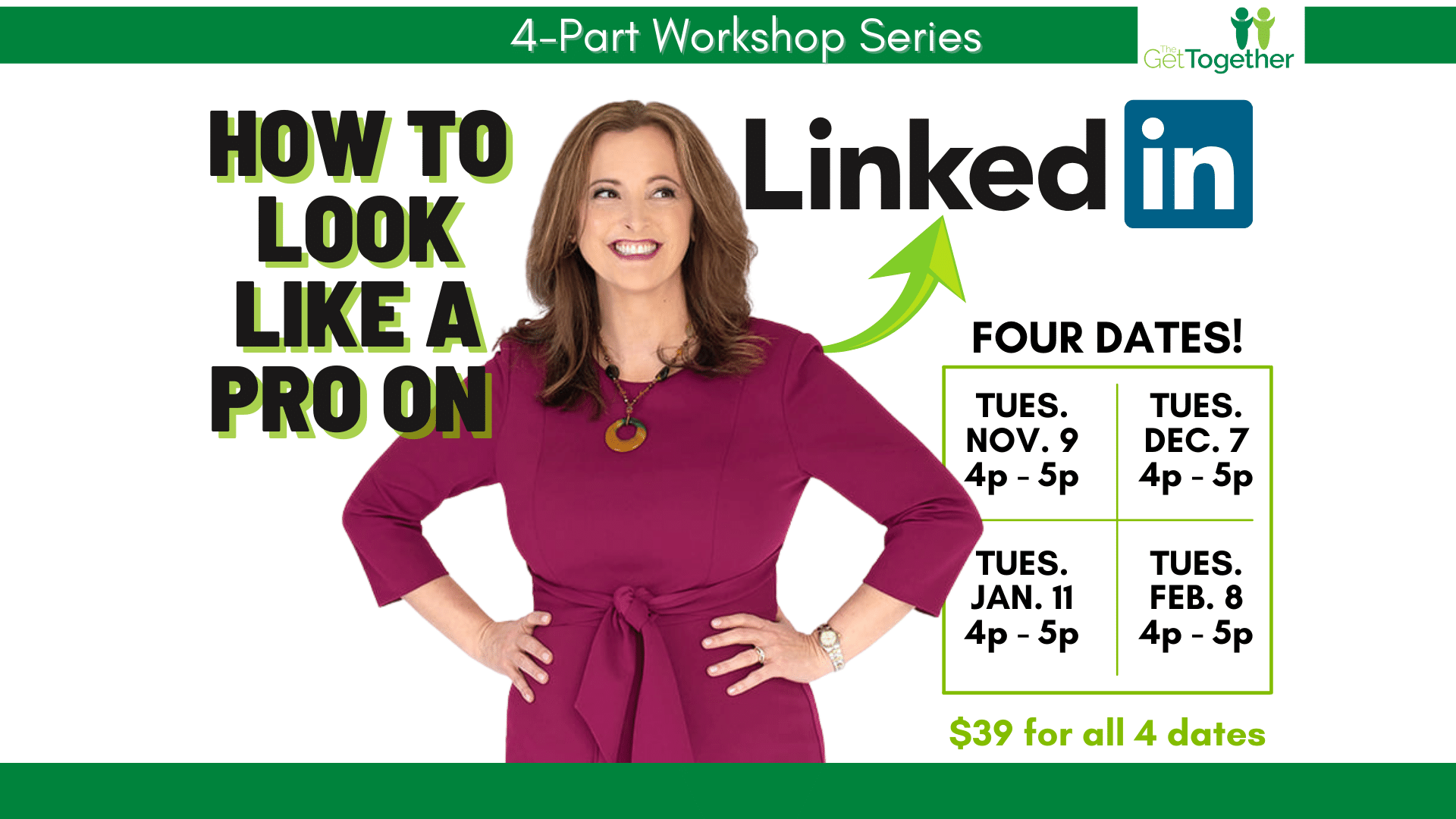 COVID HAS CHANGED SALES AND FUNDRAISING FOREVER
Both nonprofit and business executives want to utilize social media more to get in front of your current followers' professional networks. The problem is:

You are really busy and
You might not know how

In our 4-part series, Catherine Brown, a professional sales trainer and LinkedIn "super user," will teach how to use LinkedIn to reach your desired clients to close more business, grow your donations, and recruit stellar board members.

Topics we'll cover:
Tuesday, Nov. 9: 4 pm – 5 pm
3 Things To Do to Make Your Profile Awesome


Tuesday, Dec. 7: 4 pm – 5 pm

Profile Live Coaching & Intro to "What is a professional brand?"


Tuesday, Jan. 11: 4 pm – 5 pm

Communicating your professional brand (liking, posting and sharing)


Tuesday, Feb. 8: 4 pm – 5 pm

How does LinkedIn fit in with an overall communication strategy? (Use InMail like email)


Meet Our Presenter:
Catherine Brown
Catherine will share how you can use LinkedIn to grow your followers. Why does this matter? Followers become fans who then become customers, donors, and volunteers! Today's volunteer, donor, and buyer wants to learn about you and your organization on their own before you meet, and LinkedIn is the perfect place for them to do this.